¡EVENTO FINALIZADO! La fecha de este evento ya ha pasado, puedes ver los datos a modo informativo, busca el siguiente evento para solteros que te guste.
Sales Training (FREE)- Crash A Class - Sandler Training San Antonio
09:00
(Tiraque)
INFORMACIÓN DETALLADA
Register Here for FREE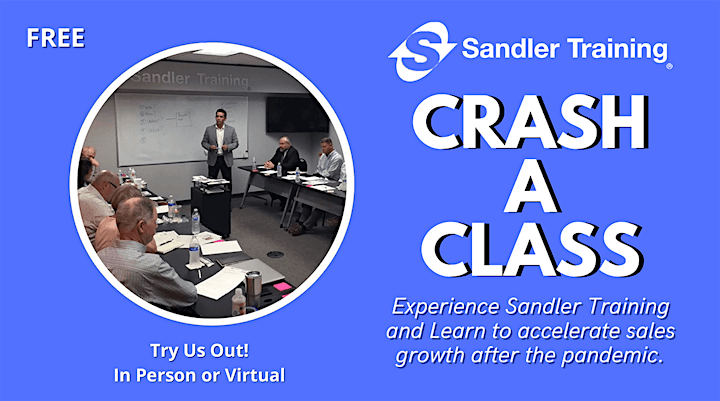 Register for a FREE to Select Your Best Class Topic and Date:
SELL MORE IN 2021
TAKE A FIRST STEP TO EXPERIENCE THE POWER OF SANDLER TRAININGCRASH A CLASS
YOU HAVE NOTHING TO LOSE AND EVERYTHING TO GAIN.
Unlock your sales or leadership potential by attending a complimentary sales training session from Sandler San Antonio / Rio Grande Valley.
Classes are available in English and Spanish.
Class options for Company Owners, CEOs, VPs, Sales Directors / Managers, Contact Center, Customer Service, and Individual Professionals
Close deals without discounting and sell at premium prices.
Sell more and get more warm referrals.
Register: https://ssa-sandler-1.hubspotpagebuilder.com/crash-a-class
QueHacerHoy en Tiraque
EVENTOS QUE TAMBIÉN TE PODRÍAN INTERESAR
Apuntarme sin registro