¡EVENTO FINALIZADO! La fecha de este evento ya ha pasado, puedes ver los datos a modo informativo, busca el siguiente evento para solteros que te guste.
Prayers for Healings
14:00
(Tiraque)
INFORMACIÓN DETALLADA
Prayer for Healings
We are the Healing Room - ministry who gets together every Sunday between 2:00pm-3:30pm to pray for anyone who needs healing via Zoom.
We believe in divine healings that Jesus has already paid the price for our transgressions therefore "By His stripe, we are healed" ( Isaiah 53:5 ).
It's open for public and it's free. And came as you are.
Simply sign up for prayer on date/time that you need to get prayer. We will contact you and send you the Zoom link.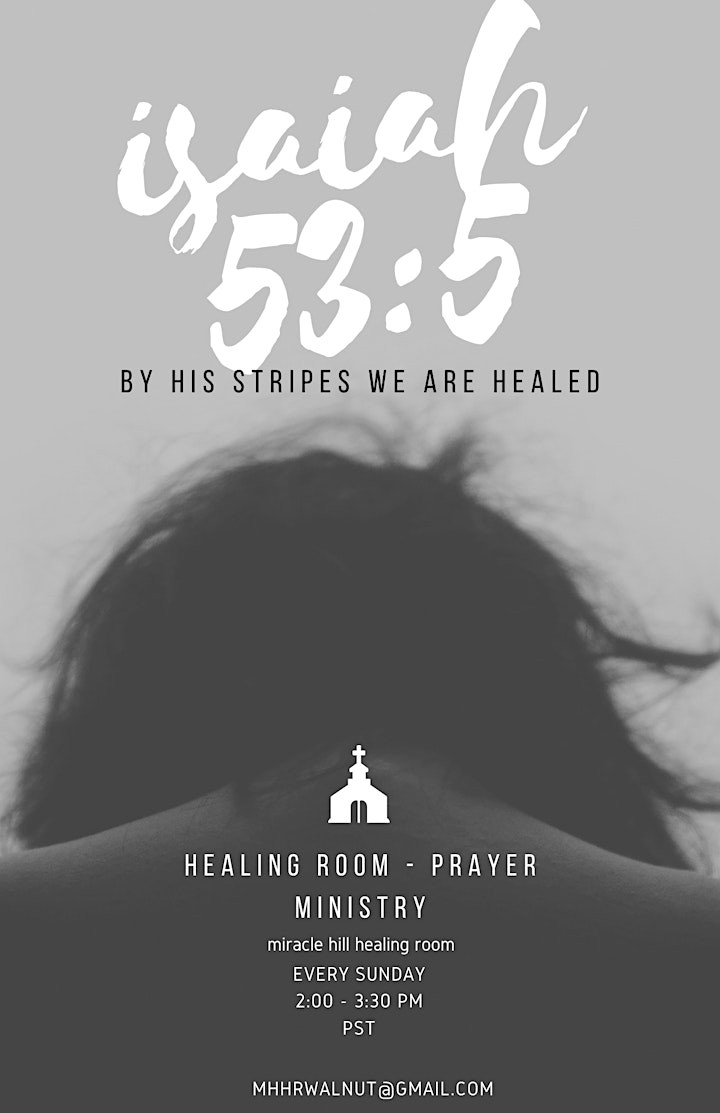 QueHacerHoy en Tiraque
EVENTOS QUE TAMBIÉN TE PODRÍAN INTERESAR
Apuntarme sin registro