¡EVENTO FINALIZADO! La fecha de este evento ya ha pasado, puedes ver los datos a modo informativo, busca el siguiente evento para solteros que te guste.
Business Professional Development Online Course
hasta el
16 de Noviembre de 2021
(Tiraque)
INFORMACIÓN DETALLADA
Looking for ways to excel in your business? The Swann School of Protocol has online courses guaranteed to help you stand out professionally.
The Swann School of Protocol wants you to be well and live well. Take online business etiquette courses and feel empowered in your professional life. Learn to stand out from the competition at your own pace.

Now is a great time to refine your business skills from home. Become your best self with online etiquette courses from The Swann School of Protocol. Register today and get inside tips from the nation's leading etiquette institute!
Courses included:
A Distinctive Approach
Your Professional Presence
Profitable Networking
A Meeting at the Table
Collaboration in the Workplace
Listening Skills
Organization and Goal Setting
Adaptability in Business
Presenting and Accepting Constructive Feedback
Communication in Business
Computer and Wifi Required.
This is a at your own pace course. Once you register for courses you will receive link and code to begin instruction.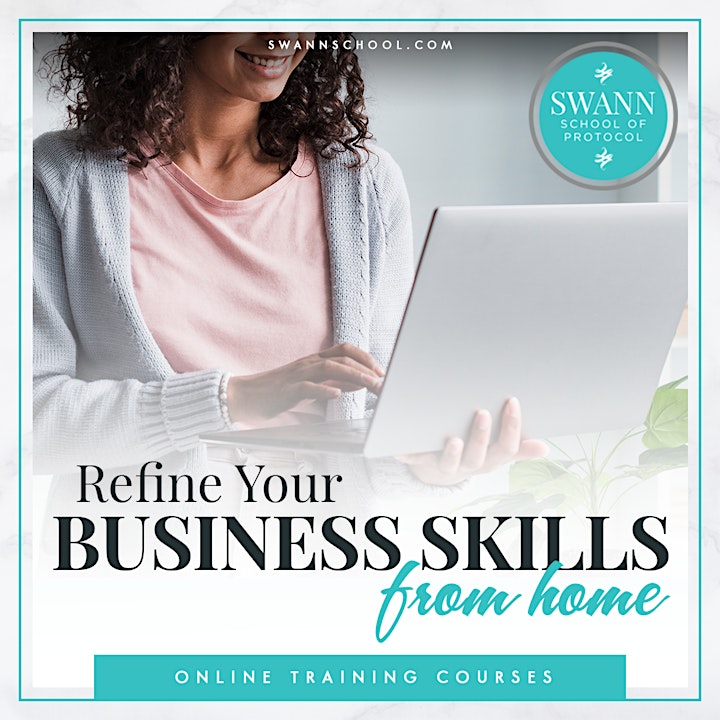 QueHacerHoy en Tiraque
EVENTOS QUE TAMBIÉN TE PODRÍAN INTERESAR
Apuntarme sin registro